Ethique is truly zero-waste and planet forward. In addition to being certified Palm Oil Free from Orangutan Alliance, something I love about Ethique is their transparency.
They spell out each ingredient clearly on their website. They also spell out the source of each ingredient. Ethique is proud of their ingredients and how they source them.
I had the opportunity to interview Brianne West, Founder & CEO, of Ethique. I was in awe to learn all their company does to consider their ingredients, manufacturing, packaging and the people and planet behind them.
Interview with Ethique Founder, Brianne West
1) What sets Ethique and/or your products apart from your competitors? Please boast!
We like to say that our bars are kind in many ways. They are kind on the planet, kind to the body, and kind to the wallet.
Because we like a challenge, we've gone beyond the realms of being low-waste and are proud to call ourselves the world's first zero-waste, full range cosmetics brand.
Every single one of our products and their packaging is 100% biodegradable and certified compostable, so at the end of their life, our clever little bars have left no trace of their existence on our planet… apart from happy and healthy hair, skin and homes!
We are also a certified carbon-neutral organisation. We look forward to progressing towards our goal to become carbon-negative (where we offset 120% of our carbon emissions) in 2021.
Additionally, we recently reached a milestone of saving 10 million plastic bottles from being manufactured and subsequently disposed of.
By preventing their manufacture, we have:
Saved over 225 tonnes of single-use plastic from entering oceans and landfills
Prevented 22.5 million litres of water being wasted
Prevented over 720 tonnes of carbon dioxide from being emitted into the atmosphere
And it only gets bigger – our new goal is to save half a billion plastic bottles by 2030.
We are incredibly selective of the ingredients we do and don't use. Every ingredient used has to be sustainably and ethically sourced through honest and fair trade.
Of course, we refuse to use any palm or palm derivatives in our products as the manufacturing of palm oil is currently one of the most environmentally devastating industries on our planet.
Additionally, all our products are naturally derived and vegan. Not only is animal welfare incredibly important to us, but using only plant-based ingredients drastically reduces our carbon footprint as animal agriculture is regarded as one of the main driving forces for climate change.
We source our ingredients through direct trade partnerships with producers wherever possible. This ensures true transparency for fair prices, safer work practices, lesser environmental impacts and better economic investment for the supplier.
Because our clever little bars are super concentrated, they are also great value for money.
Each 110g shampoo bar is the equivalent of three bottles of salon-quality liquid shampoo, and each conditioner bar the equivalent of five bottles of its liquid counterpart.
When the upfront cost of each bar is averaged out, many customers find that they actually spend less money over time than they would on liquid products.
Moreover, we donate 20% of our annual profits to charities fighting alongside us to protect the planet and support communities.
When you buy an Ethique bar, you are not ~just~ buying an Ethique bar.

You are helping us save the world from a multi-faceted approach – by eliminating waste, supporting ethical, safe and sustainable manufacturing practices, as well as donating to charities that are working toward positive social and environmental change.
The bottom line is that there is so much more to Ethique products than the product themselves –and I truly think that this is what sets us apart.
2) What made you decide to make your products palm oil free?
Being palm-free has always been non-negotiable for us here at Ethique, right from the very beginning.
To put it simply, the mass scale of palm monoculture is devastating for the planet, as well as the people and animals we share it with – and this is not an industry we could knowingly support in good conscience.
The global demand for palm has skyrocketed in recent decades.
Being the most efficient oil on the planet to produce, the low-cost and high versatility appeal of palm had made it the popular choice of industries of scale.
Sadly, mass demand drives the need for mass supply, and the exponentially increasing demand for palm oil has wreaked havoc on communities and biodiversity in palm-producing regions under pressure to keep up.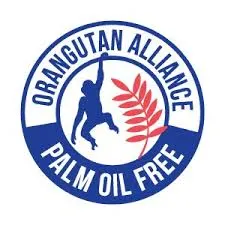 The slashing and burning of biodiversity-rich forests to clear land for palm monoculture has resulted in native people being displaced, habitats fragmented and destroyed and fertile land being cleared – not to mention the huge carbon emissions and disruption to the Earth's water cycle from the felling of these rainforests.
With the lack of regulation and consideration for the environment that riddles the palm industry, using palm oil and derivatives in our products would go against everything we stand for.
The palm oil industry is simply unsustainable and immensely problematic, devastating for the environment and operates under an industry standard where farmers are grossly underpaid and forced to work under unregulated, unsafe conditions.
Until things change, we could never use palm oil and still call ourselves the world's most sustainable cosmetics company in good conscience.
3) Are all of Ethique's products certified palm oil free?
Every single one of our products and every single one of their ingredients are certified palm oil free.
We are very closely audited by the Orangutan Alliance. No product is certified until there is absolutely zero doubt that it is 100% palm-free.
We are also currently awaiting on the palm-free certification for an additional 21 new products from the Orangutan Alliance. These include our innovative, world-first Ethique Concentrates, which we truly believe will help us reach our goal of saving half a billion plastic bottles by 2030.
4) What are some of the ingredients Ethique uses instead of palm oil?
Our main substitute for palm oil is organic coconut oil that we source via a direct trade partnership with a collective called Women in Business Development Inc (WiBDI) in Samoa.
This is one of our many wonderful direct trade partnerships where we can ensure that our suppliers are paid a fair wage, supported with education around sustainable farming practices, and are genuinely happy to be doing what they do.
We have actually been able to visit the families that provide us our coconut oil in the past.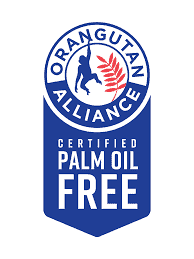 We have witnessed first-hand how direct trade partnerships can sustainably benefit the social, economic and environmental wellbeing of suppliers whilst ensuring the acquisition of a high-quality, socially-responsible raw material for us. Win-win!
We also use supplementary palm-free oils such as olive and rice bran, which are also ethically and sustainably sourced.
Our other palm-free ingredients include coconut, olive and rice bran derivatives such as sodium cocoyl isethionate (from coconut oil), stearic acid (from olive oil) and sodium stearate (from rice bran oil).
5) Are there challenges making certain products palm oil free or is it a "simple matter" of choosing alternative ingredients?
Even considering using palm ingredients has never been an option for us – so we've always made it work with palm-free alternatives!
It is true, however, that sourcing certified palm-free raw materials has at times been a challenge.
Stearic acid, for example, is commonly derived from palm and sourcing a supplier who could guarantee they only use rice bran or olive oil was tricky.
We hope that as awareness around the detrimental impacts of palm arise, so will the demand for palm-free alternatives – resulting in innovative new palm-free alternatives being more readily available.
6) Is there any advice you would give to companies who are looking to replace palm oil in their products?
Be patient, be thorough, and make sure you have alternative suppliers. It's not uncommon for one to suddenly change their feedstocks.
7) Do you think being certified Palm Oil Free is a marketing advantage?
Do you think Ethique customers come to you because you offer palm oil free products? Do they remain loyal because you are palm oil free? (MY FAMILY DOES!)
Yes, and no. Yes, because there is certainly rising awareness around the problem with palm – and rightly so!
No, because I don't know if I'd consider it a marketing advantage because the reason Ethique chooses to be palm-free has less to with how it is a selling point and more to do with our ethos.
If anything, we hope the little palm-free logos we add to our boxes can help start conversations around why it is relevant to begin with.
Of course, we are also blessed with incredible customers who are as passionate about being palm-free as we are – yourself included!
I think what instils loyalty is not just the fact that we are dedicated to producing palm-free products, but that we that we do so without compromising on the quality and efficacy of them.
We're optimistic believers that we can help save the world with the support of our customers, but also that in order to garner support, people must also want to buy our products.
8) Please discuss any other certifications, awards, environmentally-friendly practices, community-oriented practices, etc. Ethique partakes in.
All our products are certified vegan by PETA and Choose Cruelty Free, and palm-free by the Orangutan Alliance.
Ethique is New Zealand's highest rated B-Corp (the fair trade symbol of the business world) and is consistently ranked in the top 10% of B-Corp organisations worldwide.
We advocate for honest, fair trade and are big believers that sustainability and fair trade go hand in hand!
Some of our direct trade partnerships include:
Asili Oils to source fair trade moringa oil from Rwanda
South America-based Plantus for our babassu oil and cupuacu butter
The aforementioned Women in Business Development for our organic Samoan coconut oil
Additionally, we are accredited living wage employers by Living Wage Aotearoa New Zealand – meaning that all our staff from every aspect of production are paid a wage which they can comfortably survive on in the current economy.
We are also a certified carbon-neutral organisation and are working towards being carbon-negative (also known as climate-positive), where we offset 120% of our emissions instead of just 100%.
We're achieving this with the help of our awesome customers alongside partnerships with wonderful organisations such as Ecologi, who are facilitating the planting of our very own Ethique mangrove forest in Madagascar with local NGOs.
For every purchase made on our website, a tree is planted on land previously damaged by mining industry.
This initiative provides ongoing employment for indigenous communities to break out of the poverty cycle, rehabilitates one of the world's most biodiversity-abundant habitats and sequesters thousands of tonnes of carbon dioxide from the atmosphere annually.
Our packaging is certified compostable, recyclable and biodegradable by Organic Waste Systems (OWS) and Cartulinas CMPC respectively, and approved by the Programme for the Endorsement of Forest Certification (PEFC) for only sourcing material from sustainably-grown forestry.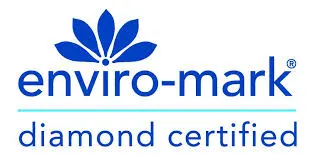 Our packaging production's environmental programme has also been accredited with a Diamond level certification by Enviro-Mark®.
Revolutionising the cosmetics industry is a mission that extends well beyond plastic waste.
We are proud to have ongoing partnerships with various charities and groups around the world that are undertaking incredible work in conservation, animal welfare, and social development.
20% of Ethique's annual profit is donated to organisations such as the Irwins' Wildlife Warriors Foundation, the Rainforest Trust and Oxfam in addition to City Missions and even beach clean-up and tree-planting initiatives by local groups.
As a company, we also greatly enjoy interacting with our online community on topics that extend beyond just what we do.
For example, our team at Ethique headquarters write and publish of website's blog posts. They range from breaking down the difference between "compostable" and "biodegradable", to informative explanations of the science behind our bars, and even share DIY recipes and eco-living tips every now and again.
9) Is there anything you intentionally purchase that is palm oil free? What are your favorite palm oil free products?
I try to buy palm-free wherever possible! I've noticed – and it's fantastic to see – that more and more companies are beginning to substitute palm for more-sustainable alternatives.
It's a positive change that I envision will make going 100% palm-free much more accessible and achievable in years to come.
Perhaps I'm a bit biased, but my favourite palm-free products include Ethique bars (especially our Heali Kiwi shampoo, Guardian conditioner, Bliss Bar face cleanser, and Saving Face Serum).
Other favourites are freshly-baked goods from a local bakery that uses palm-free, locally-sourced ingredients.
10) Where does Ethique ship internationally?
We ship our products in zero-waste packaging to over 60 countries worldwide from our dispatch centres in New Zealand, the USA, and the UK.
Our bars can also be found in physical stores in 20 countries around the globe. I'm including Antarctica in this figure even though it's not technically a country because I think that's pretty cool (pardon the pun!).
Some of our ever-growing list of stockists include Priceline pharmacies in Australia as well as Holland & Barrett and Boots in the UK.
Ethique's Product List
Hair | Shampoo
Bar Minimum
Frizz Wrangler
Heali Kiwi
Mintasy (previously called Damage Control)
Oaty Delicious
Pinkalicious
St Clements
Sweet & Spicy
Tip-to-Toe
Tip-to-Tot
Tone It Down
Wombar
Hair | Conditioner
Kookabara
The Guardian
Tone It Down
Untangled
Wonderbar
Too Delicious
In the Buff
Face
Body
Minis
Concentrates
Face | Cleanse, Scrub, Moisturise
SuperStar!
Bliss Bar
Deep Green
Gingersnap
In Your Face
The Perfector
Saving Face Serum
Body | Cleanse & Scrub
Lime & Ginger Bodywash
Lime & Ginger Body Polish
Matcha, Lime & Lemongrass Bodywash
Sweet Orange & Vanilla Bodywash or Bodywash Creme
Charcoal, Kaolin, & Oatmeal Bodywash
Lavender & Peppermint Bodywash
Pumice, Tea Tree, & Spearmint Bodywash
Moisturize
Jasmine & Ylang Ylang Butter Block
Sweet Orange & Vanilla Butter Block
Coconut & Lime Butter Block
Love Baby Bar
Solid Deodorant
Botanica (Lavender & Vanilla)
Rustic (Lime & Eucalyptus)
Sans (Unscented)
Little Ethique | For babies and children
Tip-to-Tot
Untangled
Love Baby Bar
Baby Bott Balm
Little Ethique Trial Pack
Bath Mylk
Household
Pet | Dog shampoos and conditioner
Bow Wow Bar
Shampooch
Pawfector
Ethique Sampler and Trial Packs | Small versions to try and sample bundled together
Ethique Minis | They also sell mini versions so you can sample before buying a full size bar.
Storage | They make eco-friendly and compostable storage containers for their bars. These allow you to extend the life of your bars by doing two things:
Keeping bars dry in the shower
Enabling them to air dry when you remove the lid
Ethique Concentrates
Ethique has a new line of concentrated products. They are introducing 21 concentrates. All of them are in the process of undergoing certification through Orangutan Alliance.
Haircare Concentrates

Hydrating Shampoo
Hydrating Conditioner
Gentle Shampoo
Gentle Conditioner
Balancing Shampoo (coming soon)
Balancing Conditioner

Bodywash Concentrates

Hydrating
Gentle
Refreshing (coming soon)

Body Lotion Concentrates

Hydrating Zest
Hydrating Flourish
Gentle

Handwash Concentrates

Hydrating
Refreshing (coming soon)
Invigorating (coming soon)

Household Concentrates

Multi-purpose Bathroom Spray
Multi-purpose Kitchen Spray
Dishwashing Liquid Concentrate (coming soon)
Conclusion
Wow! Ethique is a company that goes above and beyond in everything they do. They are revolutionizing the hair and skincare industries. They are also certified Vegan and Cruelty Free and more.
I knew they didn't use plastic but had no idea how many other incredible things they do.
My family regularly uses their shampoo and conditioner bars, face and body cleanse bars, and body butter lotion blocks. They offer many high quality, personal care products.
Check out Ethique's products. You'll learn how their ingredients are cruelty-free, renewable, petroleum-free, and minimally processed. In addition, when you click on each product, you will find the ingredients easily. From there, click on an ingredient. It will take you to a page that describes that ingredient.
This is unique in this industry!
I am grateful for the time Ethique's CEO & Founder, Brianne West, took to answer my questions. Try Ethique's products. They are a brand with values which consider the planet, animals, and people in everything they do.
Check out Brianne West's tips to reduce palm oil consumption in our post: How to Use Less Palm Oil Each Week