Palm oil is prevalent in cosmetics. Here we discuss how to find palm oil free makeup. It's important to know that palm oil ingredients are likely in every beauty product you see in stores. This includes eyeliner, mascara, eye shadow, lipstick, lip liner, powder, blush, foundation, and more.
Please note, I saw several articles online that listed out palm oil free cosmetic companies. In each list, I found at least one company whose products likely contain palm oil.
On one of them, we pulled up a random eye shadow. I found these potential palm oil derivatives in the ingredients:
Polyhydroxystearic Acid
Caprylyl Glycol
Hexylene Glycol
Decyl Glucoside
Polysorbate 80
Because they weren't certified Palm Oil Free and didn't list the source of the above ingredients, it's likely they are derived from palm oil. Palm oil hides in makeup under many names. There are hundreds of names for palm oil derivatives.
Companies use palm oil in makeup for many reasons, including as an emollient, skin conditioning agent, and solvent. See below for further explanation.
Tip: Mineral powders will be less likely to contain palm oil than creams, sticks, and liquids.
Makeup you find at Target, Walmart, Walgreens, Meijer, CVS Pharmacy, grocery stores, etc. ALL contain palm oil.
Palm Oil Free Makeup
Please note, unless a product has earned Palm Oil Free certification from Orangutan Alliance or the Palm Oil Free Certification Trademark POFCAP, it is difficult to know if it for certain palm oil free.
If the products below are not Certified Palm Oil Free, they may contain palm oil.
I have relied on communication with companies, researching their ingredients, and other data. Please use this list as a starting point; it is not guaranteed. Do not use this for medical advice.
I am hoping this information will help you learn about ways palm oil hides in cosmetics. Read ingredients. Buy makeup with as few ingredients as possible.
Cosmetic companies who advertise as organic, vegan, cruelty-free, etc., may be less likely to use palm oil; however, it's not always the case. Eco-friendly makeup does not mean it's palm oil free.
Palm oil is "natural" and "plant derived" making it common in cosmetics and other beauty products.
Why Companies Use Palm Oil in Cosmetics
Palm oil is cheap
Because it costs less than other higher-quality ingredients, companies use it. It costs more for companies to make palm oil free makeup.
It doesn't have a taste
In addition, palm oil is tasteless. This is a reason manufacturers use it in lipsticks, pencils, and lip balms.
Palm oil is versatile
There are many palm oil uses in cosmetics. It can do many things. Manufacturers use palm oil ingredients in makeup and cosmetics in different ways and for many reasons.
As a preservative
Manufacturers use palm oil as a preservative in cosmetics to prevent bacteria and to decrease contamination. Companies use it to extend the expiration date from six months and to a year, depending on the product.
Think of products that you apply with your finger… like liquid foundation. You touch the bottle, then your face, and then the bottle again.
Other types of cosmetics — like those with wands such as mascara and lip gloss — you apply the product and then put it back into the container. Palm oil is an inexpensive way to keep bacteria away.
In liquids and creams, it's used as a preservative. Liquid cosmetics could mean liquid foundation, concealers, lip gloss, mascara, liquid eye liners and lip liners, etc.
Makes makeup pearly
Shimmery and pearlized cosmetics likely contain palm oil. You will especially see this in eye shadows and lipsticks.
As an emollient
Manufacturers use palm oil ingredients in cosmetics and other beauty products to soften the skin. Some examples include creams, lotions, foundations and sticks.
Keeps products together
There are many different types of makeup sold in sticks, creams, and liquids. Some examples include lipsticks, concealers, stick blushers, and more. Companies use palm oil to keep the ingredients together and to combine ingredients.
As an example, think about liquid foundation and all the ingredients in it. Palm oil is used to help those ingredients mix and combine together as well as stay together.
As a humectant
Think about mascara, lash enhancers, and lip gloss tubes. Companies use palm oil to add moisture to these types of cosmetics. Glycerin is a popular humectant in makeup, beauty products, and soap.
You may see it as Glycerin or Vegetable Glycerin on labels. Typically, if Glycerin is made with Coconut, the company will spell that out, as in Glycerin (Coconut).
Most often, however, you will simply see Glycerin or Vegetable Glycerin without an explanation. These are typically made with palm oil.
As an emulsifier
Think of all of the ingredients in makeup. Emulsifiers help them stay together and to keep them from separating. Some examples in cosmetics include Polysorbate, Stearic Acid, Potassium Cetyl Sulfate, and Laureth-4.
Choose Cosmetics with Less Ingredients
Remember, the fewer ingredients something has, the less palm oil it contains.
What Palm Oil Ingredients Are in Makeup?
Here are some of the palm oil ingredients you will find in most makeup items. There are others as well. Please note, even companies who make it seem like they are selling eco-friendly makeup typically use palm oil.
Common Palm Oil Derivatives in Cosmetics
These are among the most common — and easiest to remember — palm oil ingredients in makeup.
Tocopherol
Glycerin
Ingredients with "Gly" in them
Caprylic/Capric Triglyceride
Cetearyl Alcohol
Cetyl Alcohol
Stearate and Steareth ingredients
In addition, when you see "palm" in the name, you will know it's made with palm oil. Examples include:
Sorbitan Palmitate
Cetyl Palmitate
Ascorbyl Palmitate
Hydrogenated Palm Oil
Ethylhexyl Palmitate
How to Find Cosmetics Without Palm Oil
Note the ingredients below. When in stores or online looking for products, look for products that don't contain these ingredients.
Palm Oil in Mascara
Most mascaras contain 30+ ingredients, and they contain 10+ palm oil derivatives.To find mascara without palm oil, look for labels without these ingredients.
Unless otherwise noted on the ingredient label and on the company's website, these are typically derived from palm oil:
Glycerin
Butylene Glycol
Caprylic/Capric Glycerides
Caprylyl Glycol
Sorbitan Palmitate
Cetearyl Alcohol
Cetyl Alcohol
Cetyl Palmitate
Ethylhexylglycerin
Glyceryl
Glyceryl Behenate
Hydrogenated Palm Oil
Glyceryl Dibehenate
Glyceryl Stearate SE
Sodium Laureth Sulfate
Steareth-2
Steareth-20
Tocopherol
Palm Oil in Tinted Moisturizer
Tocopherol
Cetyl Ethylhexanoate
Neopentyl Glycol Diethylhexanoate
Coco-Caprylate/Caprate
Polyglyceryl-6 Polyricinoleate
Cetyl Dimethicone
Glycerin
Polyglyceryl-2 Isostearate
Polyhydroxystearic Acid
Polyglyceryl-3 Polyricinoleate
Isostearic Acid
Polyglycerin-3
Polyglyceryl-10 Pentaisostearate
Phenoxyethanol
Ethylhexylglycerin
Disteardimonium Hectorite
Lauroyl Lysine
Cetyl Ethylhexanoate
Neopentyl Glycol Diethylhexanoate
Coco-Caprylate/Caprate
Polyglyceryl-6 Polyricinoleate
Cetyl Dimethicone
Polyglyceryl-2 Isostearate
Polyhydroxystearic Acid
Polyglyceryl-3 Polyricinoleate
Isostearic Acid
Polyglycerin-3
Polyglyceryl-10 Pentaisostearate
Ethylhexylglycerin
Palm Oil in Eye Shadow
Caprylic/Capric Triglyceride
Tocopherol
Zinc Stearate
Glyceryl Caprylate
Magnesium Stearate
Isostearyl Alcohol
Tocopheryl Acetate
Sorbitan Isostearate
Ethylhexyl Palmitate
Octyldodecyl Stearoyl Stearate
Triethoxycaprylylsilane,
Bis-Diglyceryl Polyacyladipate-2
Magnesium Stearate
Octyldodecyl Stearoyl Stearate
Bis-Diglyceryl Polyacyladipate-2
Triethoxycaprylylsilane
Ethylhexylglycerin
Phenoxyethanol
Palm Oil in Lip Crayons
Caprylic/Capric Triglyceride
Glyceryl Caprylate,
Glyceryl Undecylenate
Tocopherol
Palm Oil in Liquid Lip Sticks
Bis-Diglyceryl Polyacyladipate-2
Caprylic/Capric Triglyceride
Coco-Caprylate/Caprate
Stearalkonium Hectorite
Propylene Carbonate
Tocopherol
Palm Oil in Lip Balm
Tocopherol
Polyhydroxystearic Acid
Vegetable Oil
Linoleic Acid
Oleic Acid
Linolenic Acid
Caprylic/Capric Triglyceride
Citric Acid
Glyceryl Undecylenate
These are some of the palm oil derivatives common in makeup. There are others as well. Remember, palm oil is common in all types of makeup and cosmetics.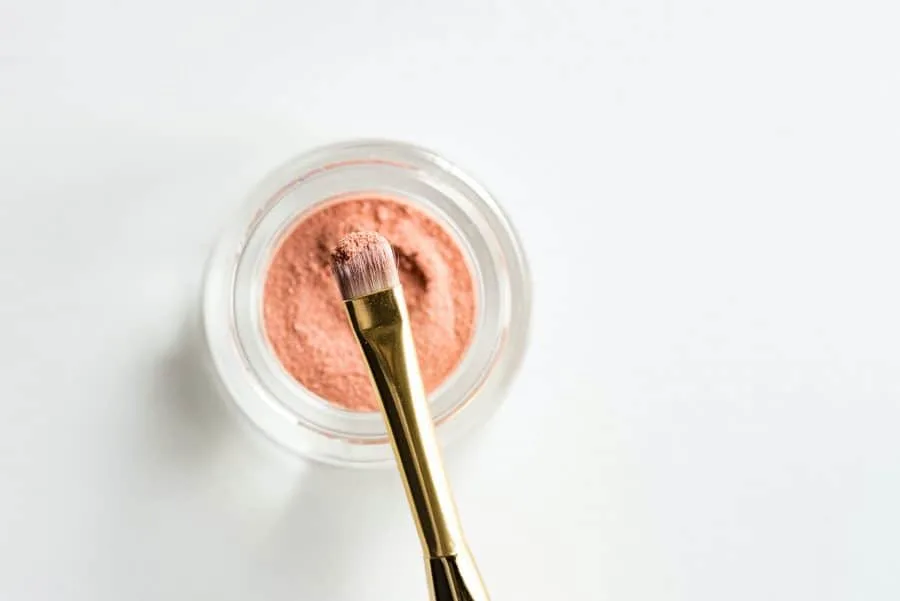 Makeup Without Palm Oil United States
Please note, unless they are certified as palm oil free, they may still contain palm oil. Do your own due diligence. Contact companies. Let them know you are paying attention and care about this issue.
Axiology
They describe their lipsticks as 100% evil-free. I love that Axiology spells out their Vitamin E is derived from sunflower oil. Many lipsticks and lip crayons use Tocopherol and/or Vitamin E from palm oil.
Axiology offers palm oil free lipsticks, lip crayons, and eye / lip / cheek balms.
Axiology Lipstick:
Attitude
Bad
Bonafide
Brave
Clarity
Devotion
Dimension
Elusive
Enamor
Enlighten
Ethos
Fortune
Fundamental
Identity
Infinite
Instinct
Intrinsic
Joy
Loyalty
Noble
Phenomenon
Philosophy
Radiance
Reflection
Serene
Spirit
Strength
The Goodness
True
Worth
Axiology Crayons:
Bliss
Enduring
Intrique
Keen
Serene (also in lipstick)
Valor
Vibration
Axiology Lip-to-Lid Balmies:
Use their newest product, Lip-to-Lid Balmies, for lips, cheeks, and eyes. Check out Axiology's versatile palm oil free makeup.
Watermelon
Nude Plum
Raspberry
Strawberry
Caramel
Cherry
Chestnut
Clementine
Frosting
Peach
Rose
Sorbet
Champagne
Cotton Candy Skies
Malibu Magic
Of the Earth
Fat and the Moon
This company has these makeup items without palm oil ingredients.
Beam (highlighter)
Lip & Cheek Stain
Lip Paint:
Clay Idol
Dusk
Hecate
Mortar & Pestle
Wood Nymph
Zlata Baba
The above products do not contain Cetyl Alcohol, which is often derived from palm oil.
100% Pure
100% Pure makes their natural makeup without synthetic chemicals, artificial fragrances, and chemical preservatives. They are certified Cruelty-Free and Vegan. Many of their products are also labeled Gluten Free.
The Tocopherol / Vitamin E in these natural cosmetics is from rice bran or sunflower. Their Vegetable Glycerin is sourced from coconuts. 100% Pure uses colors from real fruit, not chemicals.
100% Pure is transparent in that they spell out each ingredient in their products.
Fruit Pigmented Lip Gloss:
Mauvely
Naked
Pink Caramel
Pomegranate Wine
Strawberry
Fruit Pigmented Cocoa Butter Matte Lipstick:
With colors from coral pink, fuchsia, deep nudes, lush browns and deep berry, 100% Pure has 24 shades of Cocoa Butter Matte lipstick. Some of them include:
Agave
Aubergine
Currant
Marrakesh
Mirage
Plume Pink
Prickly Pear
Strawberry Cactus
Sandstone
Long Last Brows:
Blonde
Medium Brown
Soft Brown
Taupe
They make their natural beauty products in the United States.
Unearth Malee
Unearth Malee advertises their products as palm oil free on their website. Note, unless they are Certified Palm Oil Free by either POFCAP or Orangutan Alliance, it is not certain if they are.
Organic Lip Balm:
Cocoa Macadamia
Lemongrass Mint
Mango Butter Guava
Watermelon Coconut
See lip balm without palm oil for additional companies who make lip balm palm free.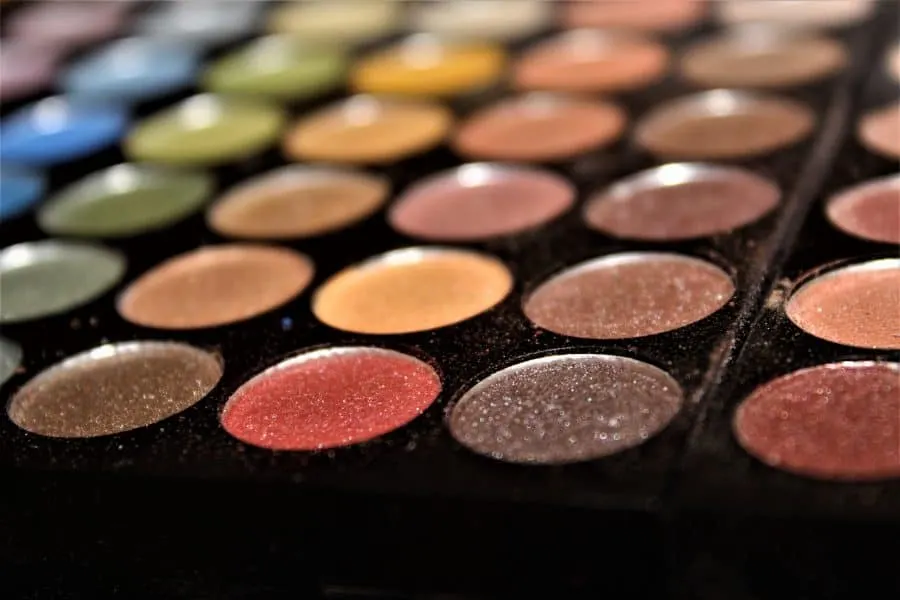 Makeup Without Palm Oil Australia
Adorn Cosmetics
Unfortunately, Adorn Cosmetics is no longer has their products Certified Palm Oil Free by Orangutan Alliance. This is disappointing. Thank you to the reader who commented below to let me know.
In addition to being ethically sourced and sustainably packaged, Adorn Cosmetics has taken the extra step to certify the following cosmetics Palm Oil Free by Orangutan Alliance. They are in the process of having all of their cosmetics certified as well.
Even more, the ingredients they use are vegan, cruelty-free, organic, and gluten free. Adorn Cosmetics offer an earth-friendly refill program to reduce plastic waste that's typical of one-time use, throwaway containers. Their packaging is biodegradable.
Check out their certified Palm Oil Free cosmetics for cruelty-free beauty:
Lipstick Vegan ~ Classic Mineral Lipstick:
Dusty Pink
Natural Pink
Natural
Rustic Mocha
Toffee
Oil Control Mineral Setting Powder
Powder Blush ~ Cheeky Mineral Blush:
Autumn Rose
Coral Radiance
Spring
Summer
Winter
Powder Bronzer ~ Natural Glow Mineral Bronzer:
Milan Winter
Monaco Autumn
Saint Tropez Summer
Powder Brow Dust ~ Loose Mineral Brow Define:
Betty
Joanie
Megan
Peggie
Powder Foundation ~ Anti-Aging SPF 20+ Mineral Foundation:
Fair
Light
Light-Medium
Medium Olive
Olive
Medium Tan
Dark Tan
Coco
Ebony
Powder Shadow Intensive/Powder Shadow Matte ~ Loose Mineral Eye Shadow:
Allure
Base/Matte
Carnelian
Charity
Copper
Coral Pearl
Golden Emerald
Golden Quartz
Invincible
Jasper
Golden Topaz
Obsidian
Pink Pearl
Quartz
Topaz
Unity
Adorn Cosmetics uses palm oil free ingredients
Adorn Cosmetics is transparent on their website. In addition to certifying their cosmetics palm oil free, they spell out the source of their ingredients. Some examples of their palm oil free ingredients include:
Caprylic/Capric Triglyceride from coconut oil
Cetearyl Glucoside derived from corn or coconut
Glycerin – Certified Organic Soya or Maze. It is now NOP certified (National Organic Program) and therefore must only come from sustainable sources. No palm oil is used in the making of their Glycerin.
Sugar Venom
All of Sugar Venom's cosmetics are Certified Palm Oil Free (CPOF) by the International Palm Oil Free Certification Trademark Programme (POFCAP). This means that all of the ingredients they use — including the source of each ingredient — does not contain palm oil.
Sugar Venom's mineral vegan makeup is available in Australia.
Sugar Venom Organic Lip & Cheek Creme:
Organic Mineral Lip Gloss:
Aiko
Amy
Carys
Cherie
Milla
Rachel
Longwear Lipstick:
Candy Hearts
GobStopper
Grape Cloud
Jelly Wine
MoonPie
Toffee Apple
Truffles
Eye Pencil:
Natural Black
Natural Brown
Mineral Eyeshadow:
AAA+ Prime & Proper
Angelou
Austen
Bardot
Blyton
Crawford
Curie
Harry
Holiday
Hutton
Kelly
Klum
Monroe
Moss
Page
Parks
Schiffer
Taylor
Twiggy
Westwood
Yousafzai
Natural High Performance Mascara
Liquid Foundation:
Contour and highlighting blending sticks:
Beige
Caramel
Fudge
Malt
Saturn
Cosmetics Without Palm Oil Europe
Amaranthine Skincare
Amaranthine's products are the first skincare company in the world to earn a Palm Oil Free Certification Trademark by the International Palm Oil Free Certification Programme. They are located in Scotland.
Their portfolio of Palm Oil Free beauty products include Facial Oil, Cleansing Balm, Body Creme, and a variety of Face Masks.
Amaranthine Skincare Lip Balm:
Odylique Skincare
Made by hand in the UK, Odylique is Organic Soil Association certified as well as PETA Cruelty-Free.
Organic Mineral Concealer:
Mineral Eye Shadow:
Bark
Gold
Lagoon
Sand
Seaweed
Shell
Slate
Mineral Lipstick:
Apricot Sorbet
Blackberry Smoothie
Cherry Tart
Fig Fondant
Marshmallow
Mocha
Peach Melba
Praline
Raspberry Coulis
Rose Parfait
Organic Eye Liner:
Organic Lip Liner: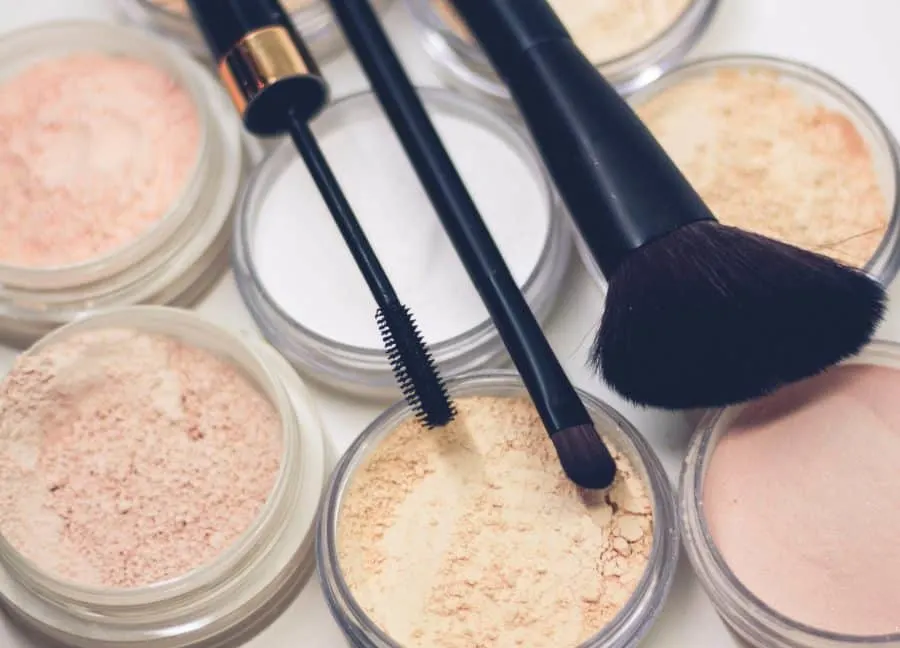 Eco-Friendly Makeup
Know that many cosmetics companies may say they don't use palm oil but you really need to count on a Palm Oil Free Certification. If the company isn't certified, you need to look at each ingredient separately.
I looked at a company who advertised they didn't use palm oil and chose a random product on their site: a mascara.
I found these possible palm oil derivatives in it:
Stearic Acid
Butylene Glycol
Glyceryl Stearate
Ascorbyl Palmitate: It's definitely made with palm oil as it has "palm" in the name.
Tocopherol
Glycerin
Caprylyl Glycol
If they don't SPELL OUT the source of these ingredients, you would be wise to assume they are made with palm oil.
It's often difficult to read ingredient labels on cosmetics. This is because the boxes, packages, and jars are small. The print/font will also be small. In addition, most cosmetics and makeup contain well over 10+ ingredients each.
Learn more about other palm oil free products in these posts about self-care items:
Consumers avoid palm oil for many reasons. Some avoid it because of the deforestation and the displacement of orangutans and other wildlife.
Others avoid it for health reasons, dietary reasons, or because of a palm oil intolerance or allergic reactions to palm oil. My child has allergic reactions to palm oil ingredients. These are the personal-care products he uses.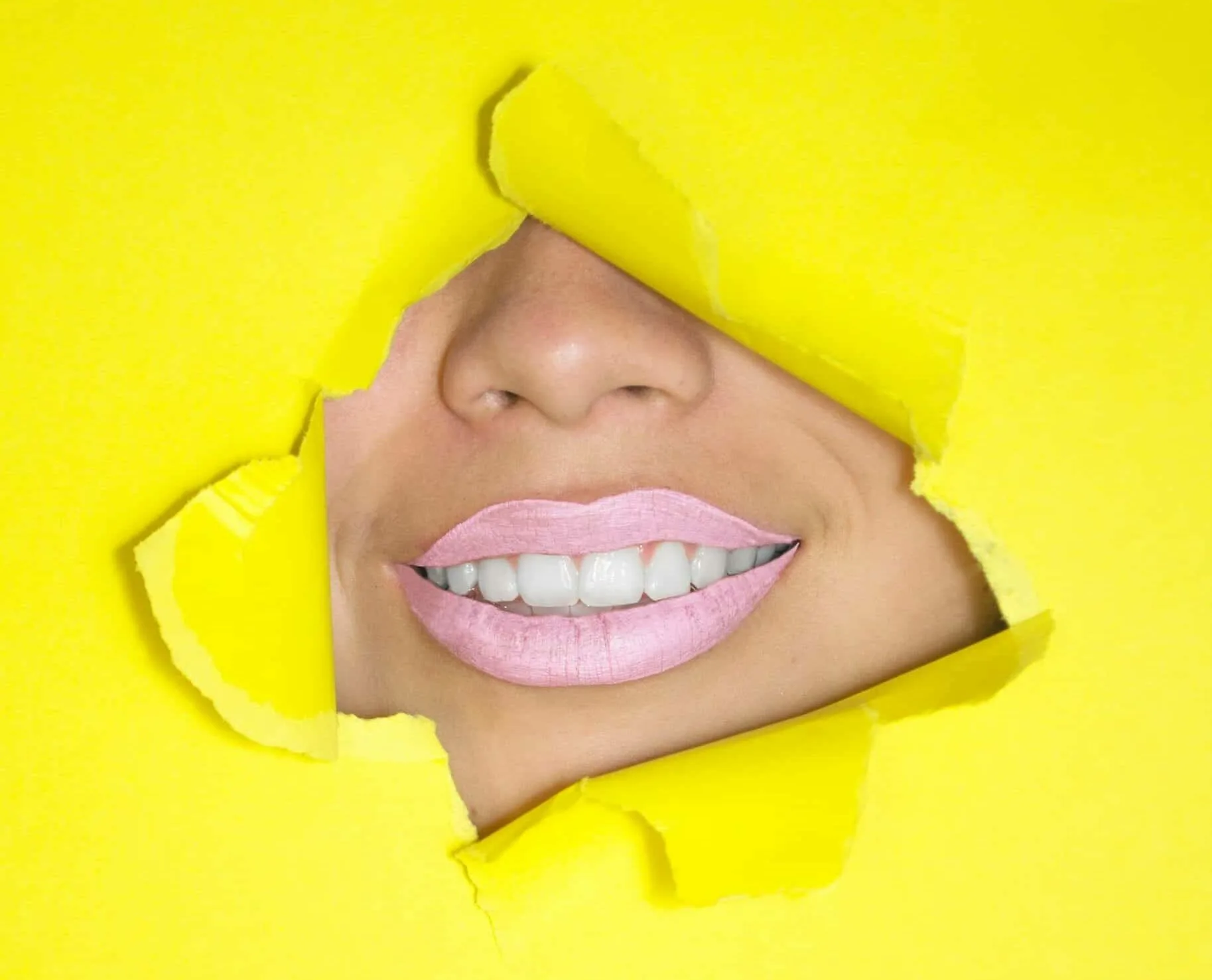 Palm Oil Free Certified Cosmetics
Unless a product is certified Palm Oil Free by an independent certification trademark, you won't know if a product is palm oil free.
Several of the products above are certified Palm Oil Free by the Palm Oil Free Certification Trademark (POFCAP) and Orangutan Alliance.
While I researched extensively, I cannot guarantee the others are 100% palm oil free cosmetics. Please do your own due diligence. When companies SPELL OUT the source of each ingredient, you will know they have nothing to hide.
Encourage companies to apply for Palm Oil Free certification.
Use this list as a starting point and to learn about the palm oil ingredients common in makeup.
Companies use palm oil and palm oil derivatives in all types of beauty products, including cosmetics and makeup. Even "earth friendly" and natural-seeming "honest" and "simple" brands of makeup contain palm oil.
Thank you for being an Informed Consumer and for being interesting in palm oil free makeup and cruelty-free beauty products.
If you know of other cosmetics, makeup, and beauty products without palm oil, please let us know in the Comments.